Have a delicious journey across Turkey! Develop your cooking skills through an epic exploration of traditional Turkish cuisine. Prepare, cook, serve and satisfy your customers, keep them happy to make more money!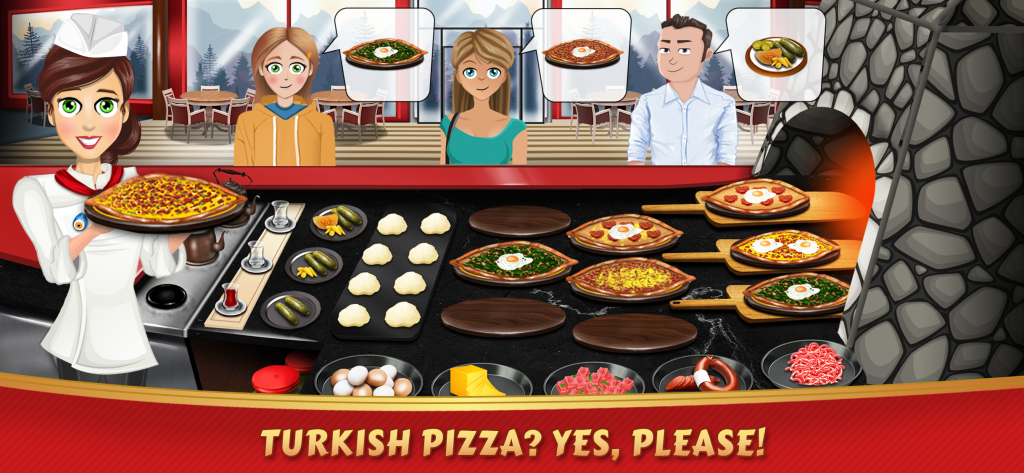 COOK TRADITIONALLY
Learn how to prepare traditional Turkish recipes such as: shish kebab, chicken shawarma, Turkish pita, and authentic seafood dishes. There is something for everyone's liking. Find out which one will be your favorite! .
OVER 100 EPISODES TO COMPLETE!
120 episodes spread into 3 locations in Turkey are waiting for you to discover them. Experience the joy of preparing the traditional flavours in diverse restaurants ranging from Mediterranean to Black Sea cuisine, from Turkish Pizza joints to Kebab houses.
UPGRADE YOUR KITCHEN
Jazz up your kitchen with upgrades, and boost your cooking skills with numerous improvements! From professional cooking pans to advanced beverage stations, you can upgrade tools and ingredients for your restaurant. Better quality ingredients and appliances lead to greater variety of dishes and happier customers with more money!
FOLLOW US
https://www.facebook.com/kebabworldgame/
https://www.twitter.com/hammurabigames/