"Racing in City" is a realistic endless 3D street racing game through the city traffic. You are the city traffic racer, you earn points either speeding up or passing by other traffic cars closely.
Try to be as fast as you can to reach the maximum point but do not forget as a city racing game, the game requires users to be careful, and keep their eyes on the road. The game continues until a crash occurs.
In order to give a realistic racing simulation experience, each car cockpit is inspired from real car console. Speedometer and accelerometer are fully functional. You can check speed and acceleration from gauges during your city drive.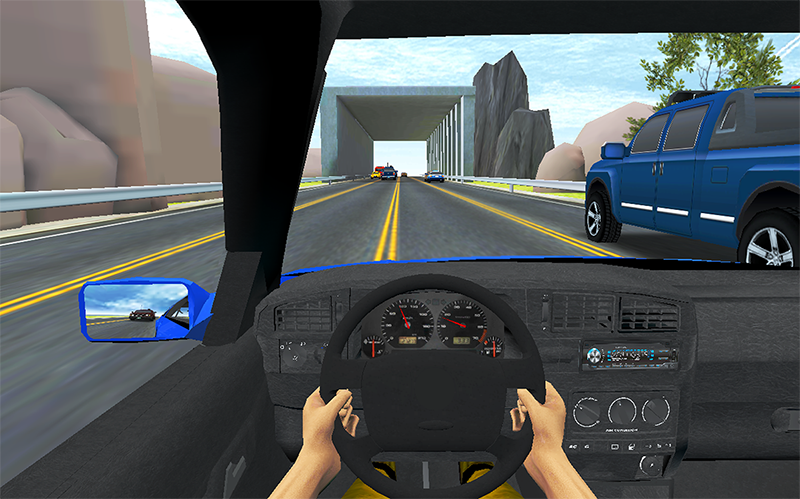 ENGINE TUNING
You can tune your vehicle engine by customising speed, brake distance, acceleration and steering values of each vehicle. Increasing top speed and acceleration, you will give you a great challenge together with great fun in city race. Shortening the break distance will help you to prevent accidents. Moreover, increasing steering value, will make your car agile while changing lanes.
Please note that changing steering value makes it more sensible and may affect your driving experience. If you are happy with the current steering value do not change since it.